I have to admit, I LOVE that we live in a day and age where we can think of the unthinkable.
Have you ever considered teleporting a japanese temple in your backyard and using it to surprise your friends invited for a genuine tea ceremony?
It sounds crazy? Actually it is.
But you can, and it is free.
Feel free to read here below for more details.

A japanese temple looking for a caring home.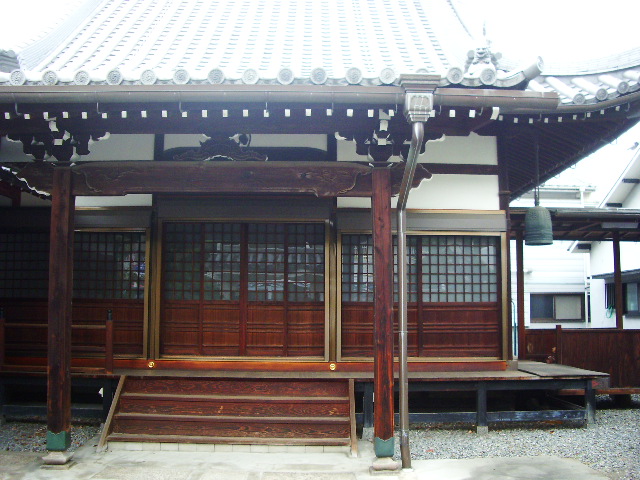 I was having a coffee with a real estate company I am working with and heard that this temple , located in Osaka is going to be destroyed in february 2016.
The buddhist priest does not have heirs or apprentices and could convince the community that there is no future for the temple.
Since his family is owning the land, he is going to tear the building down, sell the land and use the proceeds for his retirement.

This is the external gate. The temple was rebuild after the WWII so it is not ancient but as every temple in japan uses premium handcrafted material.
The fact that it is relatively recent also means that the construction materials are still in very good conditions.
If we cannot save this site, how about rebuilding the temple somewhere else?
Alternatively, I also think it would make sense to reuse the material for other scopes. There are many statues in pristine conditions.
"hongawara type" roof shingles, doors, shelves, "ranma" carvings, tatami mats, shoji screens, framing material etc.
Japanese timber frame buildings can be dismantled and reassembled without major disruption.
I think we should give the good example and show to the japanese how much the traditional culture and historic heritage are precious.

What do you think? Do you need the temple? It is free!
Of course there will be costs involved in dismantling the materials and shipping them in a container.
But I think that it can be a unique chance to enter in possession of a precious artifact.
I am sharing this information just in case it may match you or your aquaintances schedule and plans.
My hope is that the action of a foreigner "adopting an historical building" may trigger a shift towards a different set of mind in Japan.
Please let me know if you want more information. We have to act quickly as the demolition date has already been set (february 2016).
Contact me at japan@bartokdesign.com for any question.
Yoroshiku onegai shimasu!
iacopo
-----------------------------------------------------------------------------------------------------
UPDATE 10/20
We had an overwhelming feedback!
Thanks everybody for the prompt and kind reply.
I will get in touch with the real estate company and get more information.
I am planning to get back to you before the end of october.
All the Best//