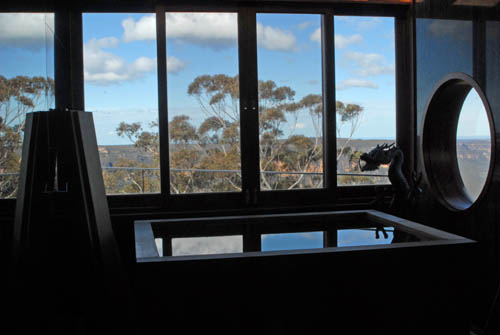 This is a beautiful picture of a tub we made a couple of years ago.
The scenery from the window is breathtaking!
Also, the owner collected with patience and refined taste many other japanese items (we helped with supplying the lighting fixtures and door knobs) to create an authentic interior.