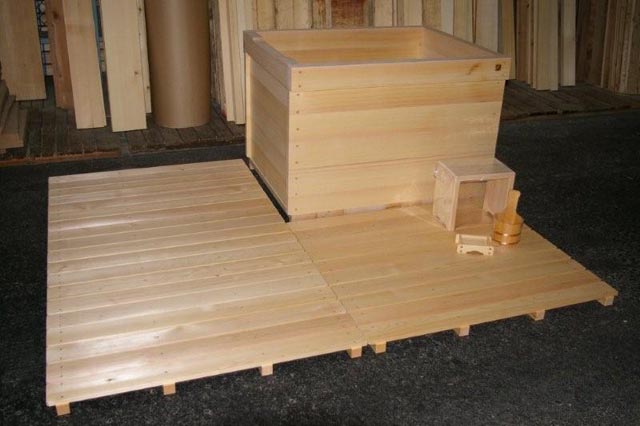 We had some communication problem in the beginning because some mails were captured by the spam filter .
(IN CASE YOU DO NOT HEAR BACK FROM US, SEND A FAX OR CALL US.)
Anyway, once found the problem everything proceeded smoothly and we could ship this hinoki tub, custom size sunoko and accessories in record time.
Every detail such as tub size adjusments, wall joint, floor duckboard modular units were agreed together with the client.
The drain location was as per the client specs. He required also a cut in the top frame to direct the overflow towards the adjoining shower which has a floor drain,
The bench is of the removable type: use it for a relaxing half-body bath. Remove the bench to enjoy the hot water up to your shoulders, japanese style.