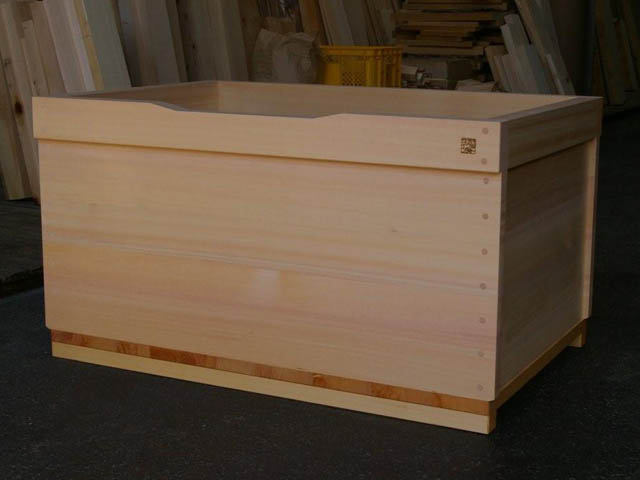 One nice thing about dealing with hinoki tubs is that they allow us to meet nice people!
Be they professionals, musicians, journalists or slow chefs, they are all wonderful people.
This was definately the case, and the preliminary phase was animated but surprisingly smooth. The tub was first switched to a different wall, rotated, adjusted.
Everything in with few, energic movements as an experienced cook would sautee eggplants and zucchini.
The tub L1200mm x W800mm x H660mm is in quarter-sawn hinoki - knotless grade and has a top border cut to redirect the overflow towards the adjoining shower.