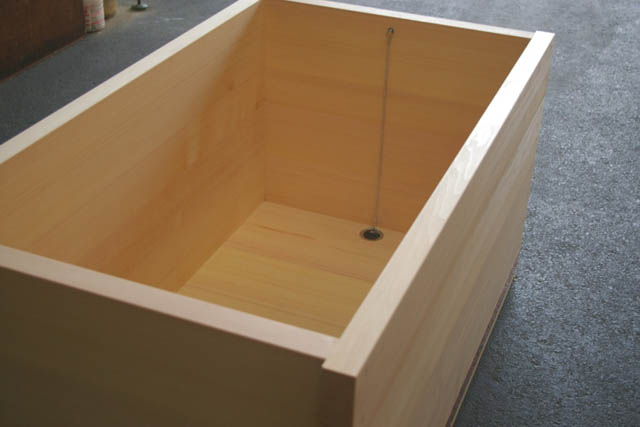 The wood for this tub was set aside last year, while the client`s house was still on the architect`s drawings!
We kept in touch with them every while and then to adjust the sizes or just for the season`s greetings: I never met the client in person but almost feel like old time friends. I am almost sorry to see the tub go but - who knows - I may visit one day!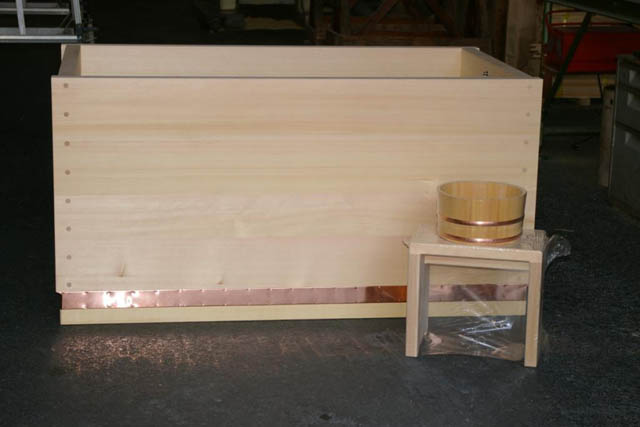 Grade AB Hinoki bathtub L1300mm x W750mm x H660mm with japanese style tub cover and other accessories.
Considering the long humid season of the pacific coast, the hinoki was upgraded to all quarter sawn lumber. Note the soft parallel lines and the pale pink color...