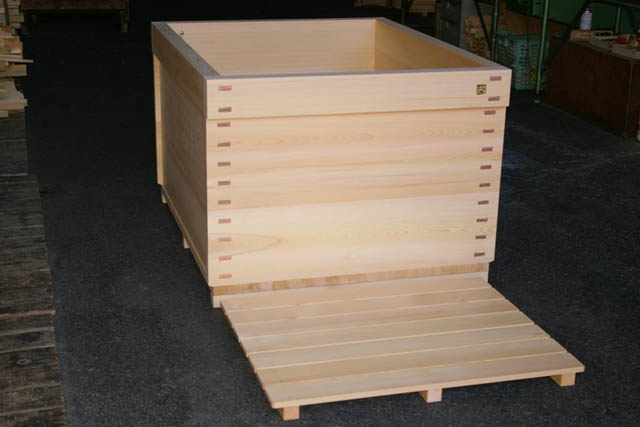 We used transversal cut (slab cut) hinoki for the short and long sides. The bottom is in straight cut (quarter-sawn) hinoki.
Nicely proportioned quasi-square (L1000 x W1250 x H750mm) tub with a solid 120x55mm top frame. As you can see, we used the copper plates detail and no apron.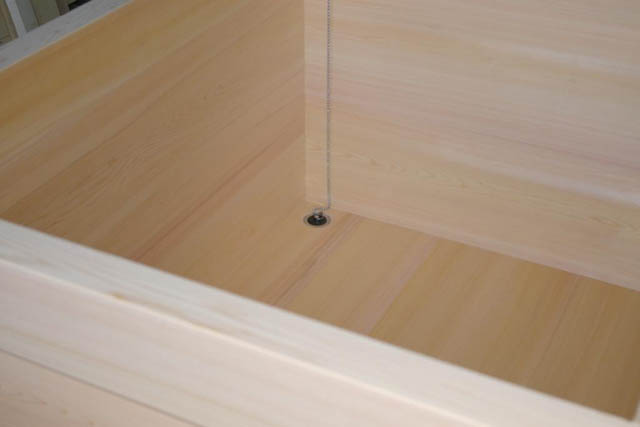 The mellow color of hinoki is just mesmerizing. I feel like I want to take a bath right now...