* * * Sorry, sold out! * * *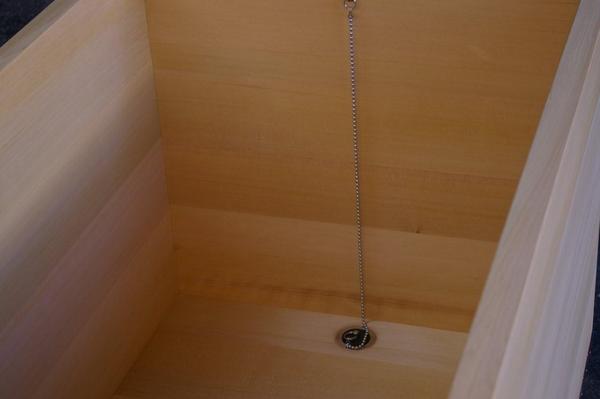 We are proud to introduce you a new outlet tub.
Main characteristics are a compact size and light weight (about 60Kg.)
In the past this type of bathtub was a staple in all households.
Here is some data:
SIZES: L1100mm x W700mm x H670mm (external dimensions) 600mm(depth)
QUALITY: knotless natural Asnaro bathtub.
PRICE:
1) AB grade tub (quarter sawn) : 340,000. JPY
2) Packaging: 1250x850x870 wood box: 31,000. JPY
3) Transportation: at cost (please specify if you prefer sea or air and let us know exact address so we can get quotation.)
Plan / elevation available here (pdf)
Front view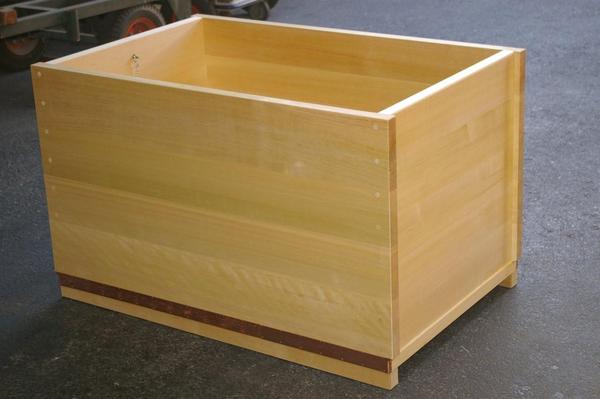 Back view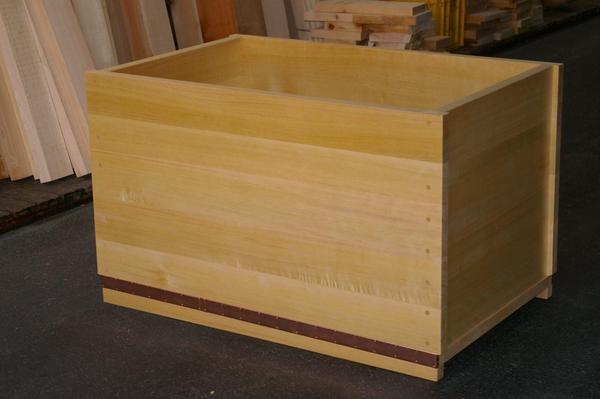 Side view